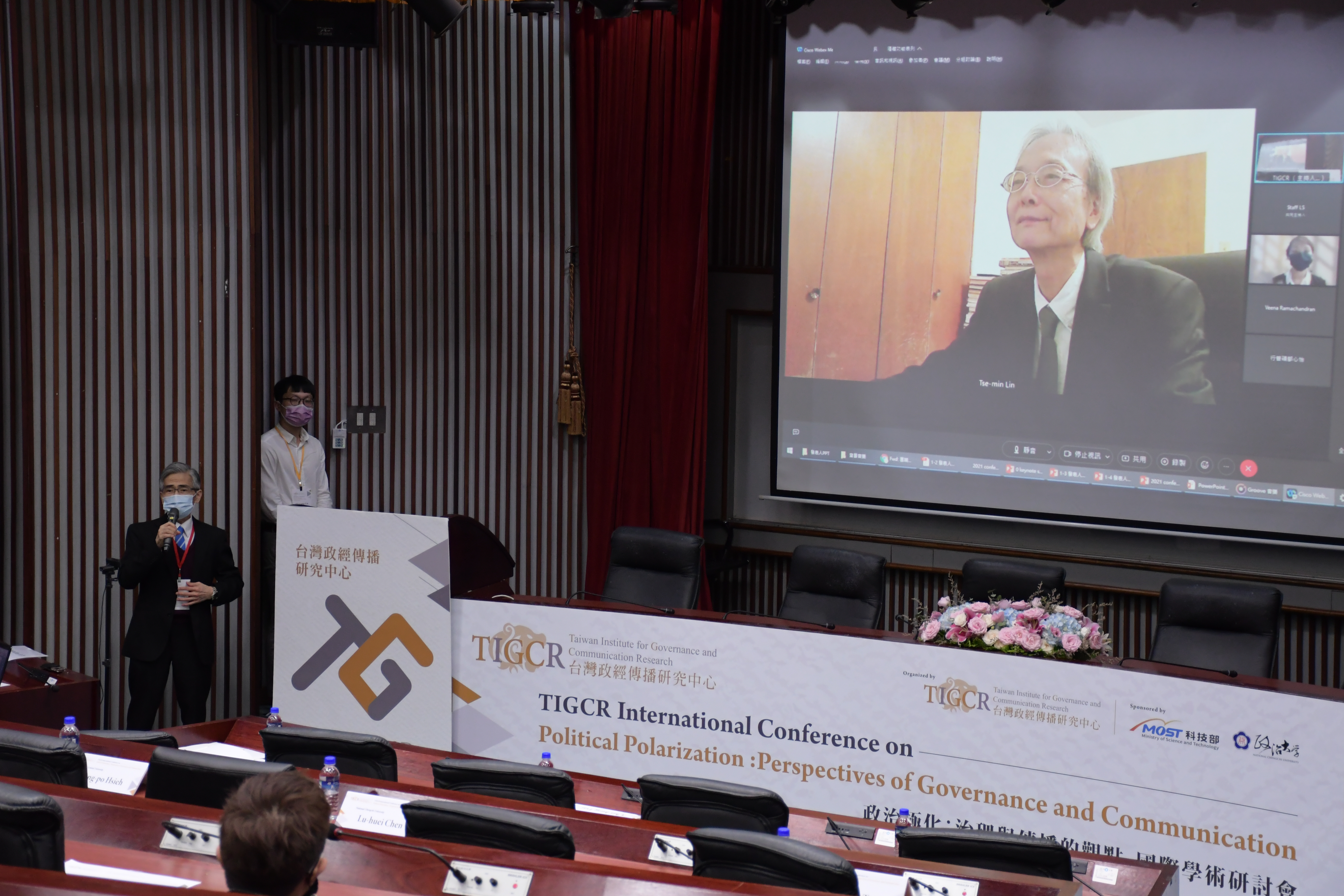 Dr. Tse-Min Lin delivered a speech via video conferencing
TIGCR held the 2021 TIGCR International Conference on "Political Polarization: Perspectives of Governance and Communication" on October 29, 2021. The event attracted scholars from the United States, New Zealand, India, Singapore, and Russia. Although unable to attend in person due to the pandemic, foreign scholars participated in the conference via video conferencing. Several topics presented in the last two year's events were discussed at this conference. It also explored in-depth three subjects, which were "Panel 1: Dynamics of Political Attitudes", "Panel 2: Social Media Use, Framing and Political Polarization in Asia", and "Panel 3: Attitudes, Attributes, and Achievements of Civil Servant".
The TIGCR was very honored to invite Associate Professor Dr. Tse-Min Lin of the University of Texas at Austin, Department of Government to deliver a speech titled "New Media and the Propensity to Protest," sharing with the participants his opinions regarding the influence of domestic media in China, Hong Kong, Taiwan, and the U.S. on people's propensity to protest, and discussing whether modern media such as: social media, Internet, and smartphones enhance people's willingness to participate in protests. Dr. Lin expressed his hopes that through this presentation, he could show the results of his recent studies to all the participating experts and scholars, and further improve his research by listening to their feedback.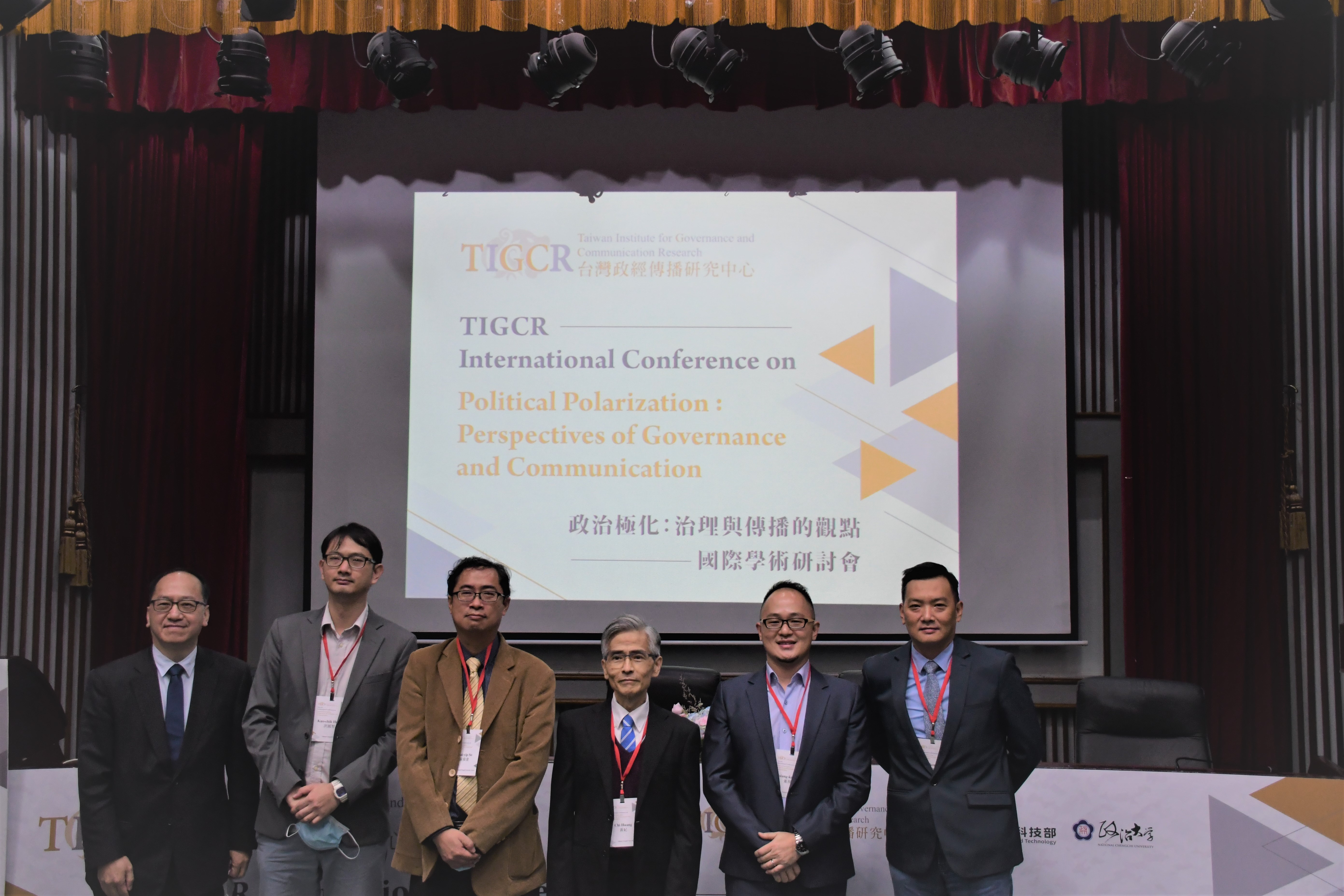 Group Photo