Taiwan Institute for Governance and Communication Research (TIGCR) held the "2021 TIGCR Survey Data Analysis Workshop: Panel Data Analysis" on April 28. We invited Prof. Tsung-Han Tsai from NCCU Department of Political Science and Prof. Chi-Lin Tsai from NTU Department of Public Administration and Policy to host the workshop. After introducing the general public and government bureaucrats panel survey data released by TIGCR in 2018 and 2019, the two speakers demonstrated how to explore the general Taiwanese and government bureaucrats' viewpoints on the main issues. The clip of the workshop (as linked below) has been uploaded to the TIGCR YouTube channel on May 5.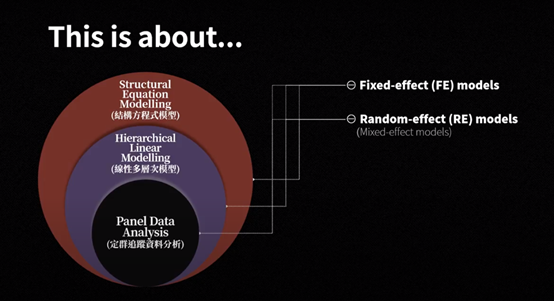 Topic 2: introduction (Photo:TIGCR)

Visit https://youtu.be/713ITz2W1S8 (in Mandarin) for the clip relevant to the workshop.