Taiwan Institute for Governance and Communication Research (TIGCR) invited Associate Professor Brett V. Benson of Vanderbilt University Department of Political Science to deliver a speech "Understanding the Strategic Logic of the 1992 Consensus in Taiwan-China Relations" on March 22nd, 2021. Prof. Benson first introduced the history of the 1992 Consensus and explained its strategic logic which has been influencing both policy-making in Taiwan and China profoundly since then.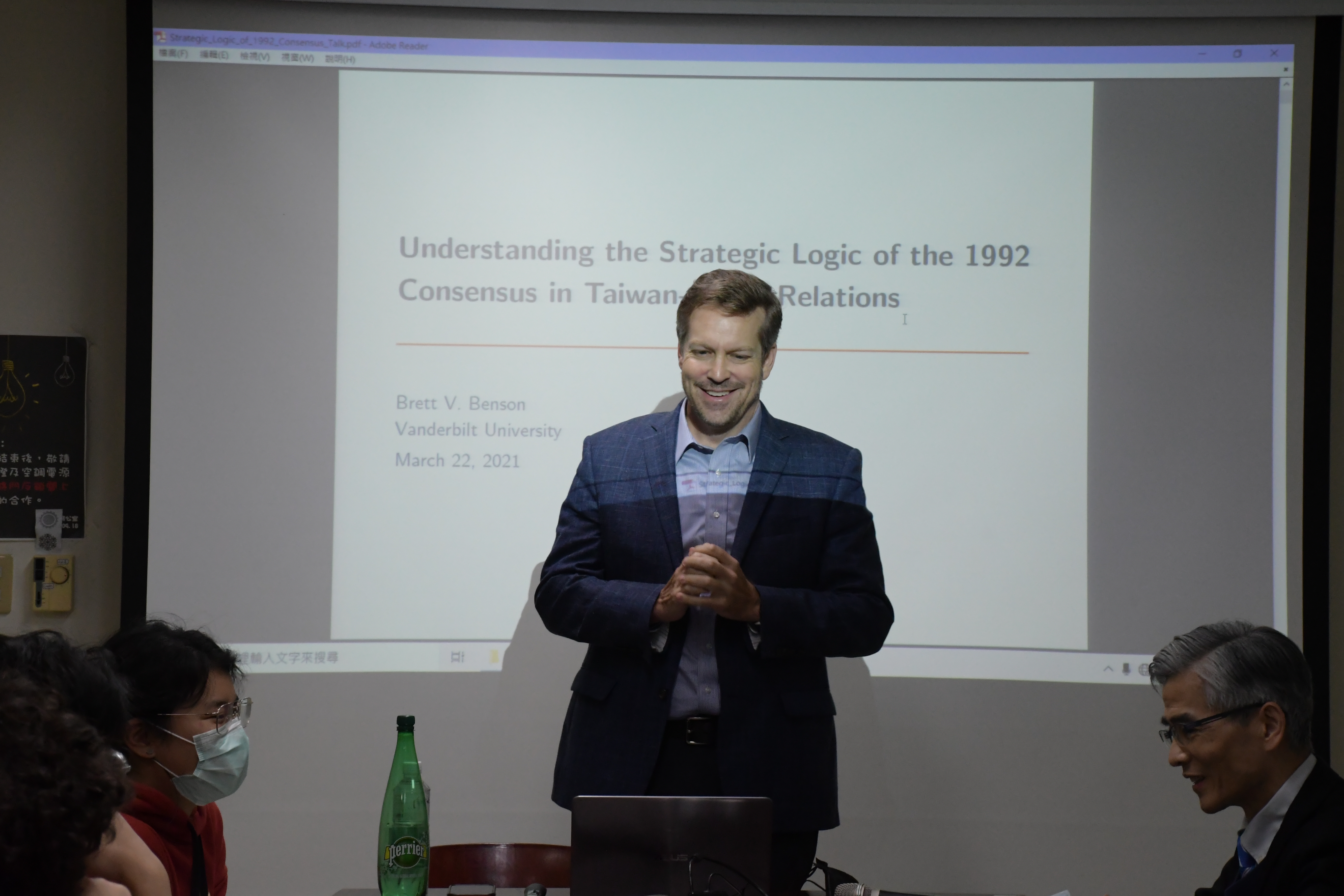 Dr. Benson(Photo:TIGCR)
During the speech, Prof. Benson provided the students of NCCU with data analysis and his incisive visions toward the Consensus. He brought in the terms of "Bargaining" and talked about bargaining tactics existing among Taiwan and China, then he highlighted several reasons why the Taiwanese government would have agreed to make the consensus in 1992.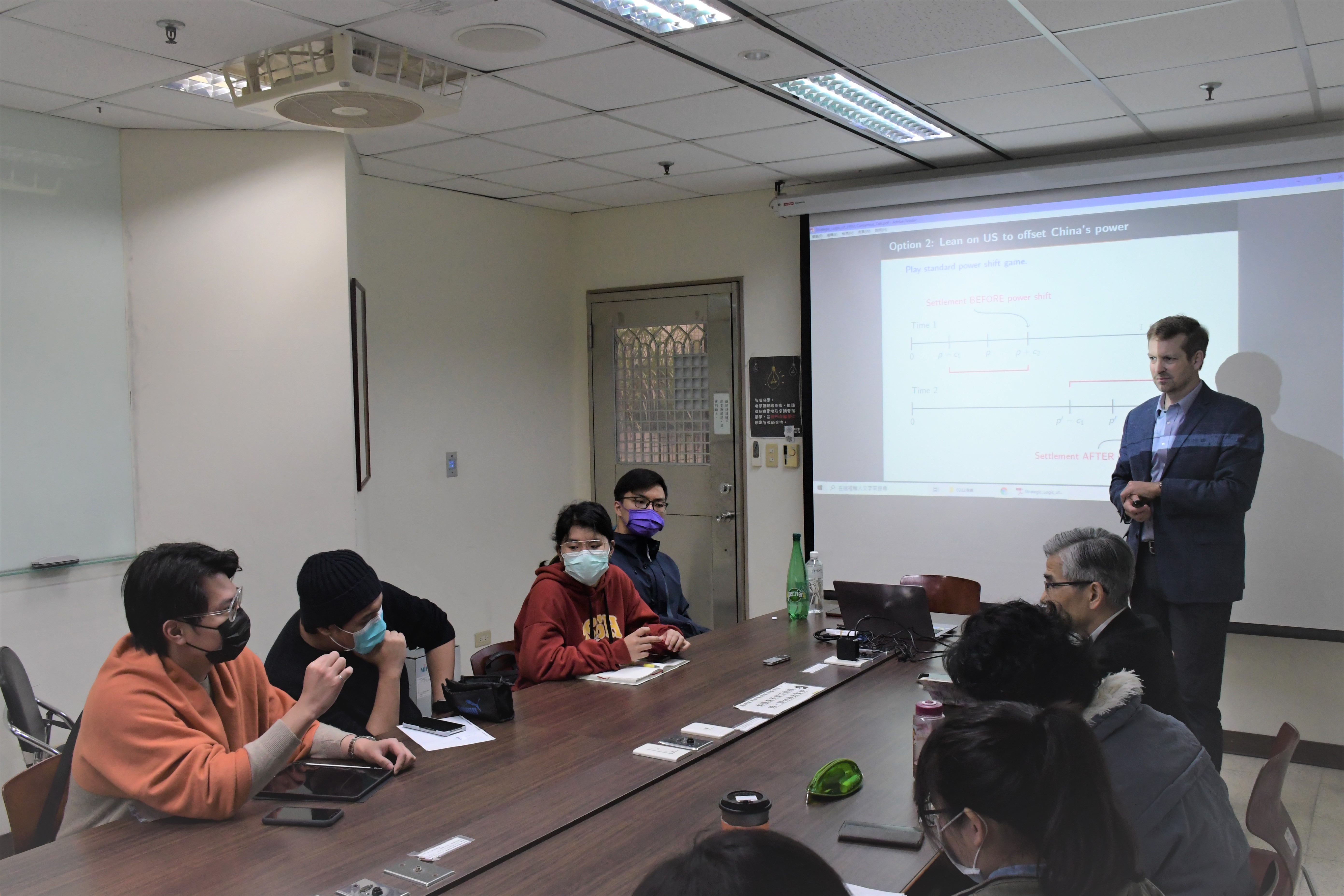 (Photo:TIGCR)
What are the contributions of the 1992 Consensus? Where will it lead us to? Why general public of Taiwan doesn't approve of the Consensus anymore? Prof. Benson addressed several issues at the closing of the speech and welcomed the attendees to have discussions with him.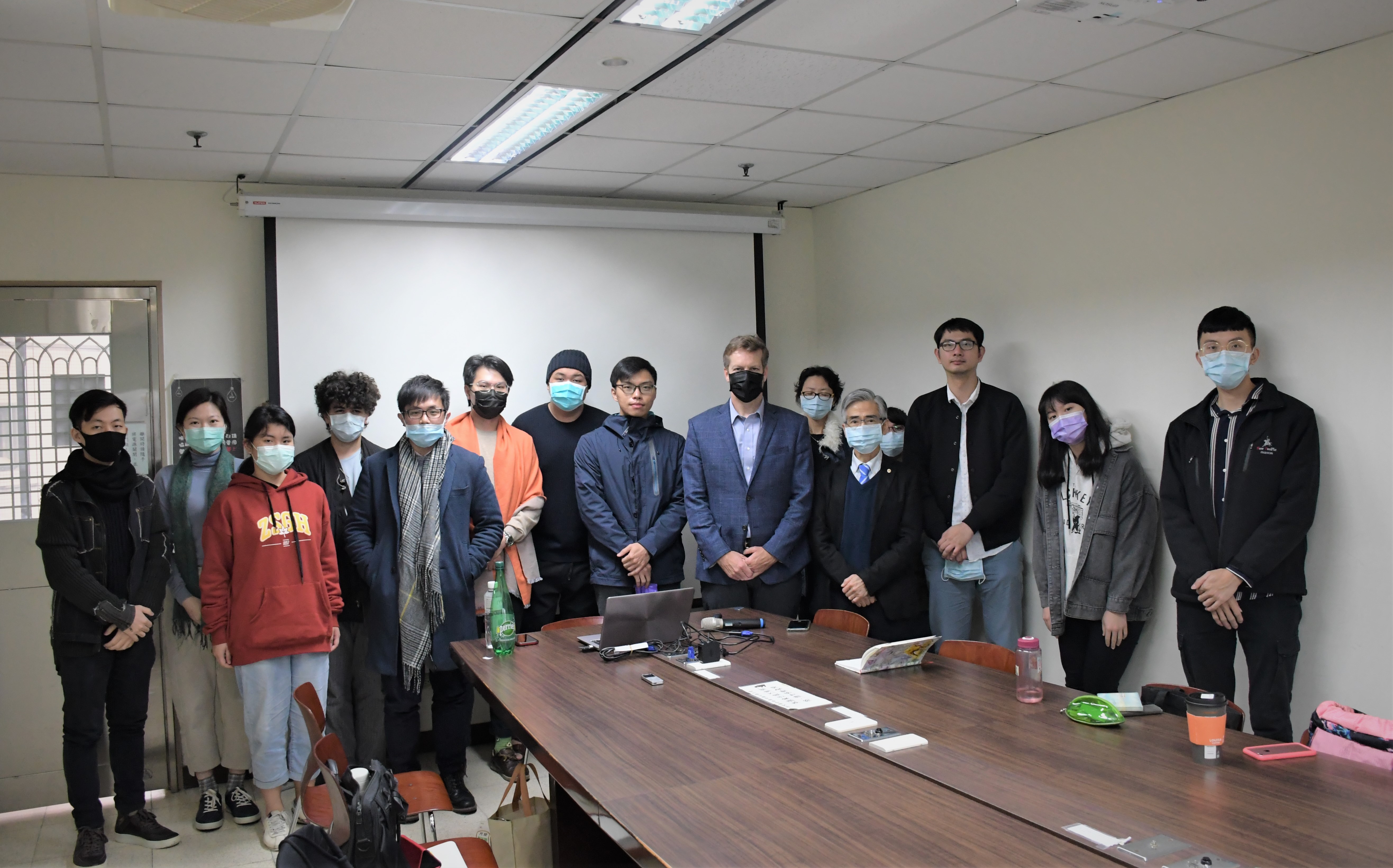 Group event photo(Photo:TIGCR)
Visit https://youtu.be/WXeUTLOtX_I for Dr. Benson's speech.